About Us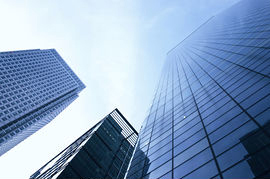 Ronald B. Russ is the founder and President of Russ Group, Inc. He earned his undergraduate and MBA degrees from Indiana University. He began his career in the real estate development field with Simon Property Group as Vice President of Development. In September 1987, The Russ Group was founded. Since that time, The Russ Group has developed, managed, and leased in excess of 7,000,000 square feet of retail real estate.
The Russ Group specializes in management as well as acquisition/brokerage services for many key retailers such as Albertsons, American Eagle Outfitters, Burlington Coat Factory, CarMax, DSW, OfficeMax, SuperValu, Value City Furniture, among many others.
Over the years, The Russ Group has developed key relationship with all the major big box tenants on a national basis. This has been accomplished thru many key developments throughout the county as well as disposition services for retail chains such as Best Products, Montgomery Ward, Service Merchandise and Albertsons.
The Russ Group has offices located in California and Ohio.
The Russ Group currently owns and manages 15 properties in 8 states consisting of 3,500,000 square feet.